Biography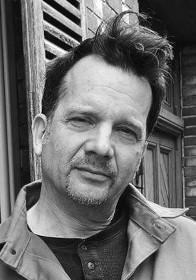 One of Ternowski's most interesting qualities is his engagement in a large variety of media. His blacksmith work is as strong and massive as his jewelry work is delicate and detailed. Every artwork Ternowski creates starts from a new idea which portrays his current interests and influences. He indulges in exhaustive research and thrives for perfection, while he concentrates on strong forms, acute attention to detail, and traditional crafting methods.
Ternowski grew up in Germany and has been involved in the world of art since his early childhood. At age 21, he moved to Los Angeles and earned his certificate of performance at the Musicians Institute in Hollywood in 1995. He worked as a self-employed web designer during the late nineties, until, quite literally, he decided to take artwork into his own hands and started to pursue a bachelor of fine arts degree in sculpture at the Academy of Art in San Francisco.
Ternowski is currently focusing on enameling techniques for jewelery work as well as glazing technology for hand-made mosaics, with an emphasis on the colors of the oceanic wilderness.