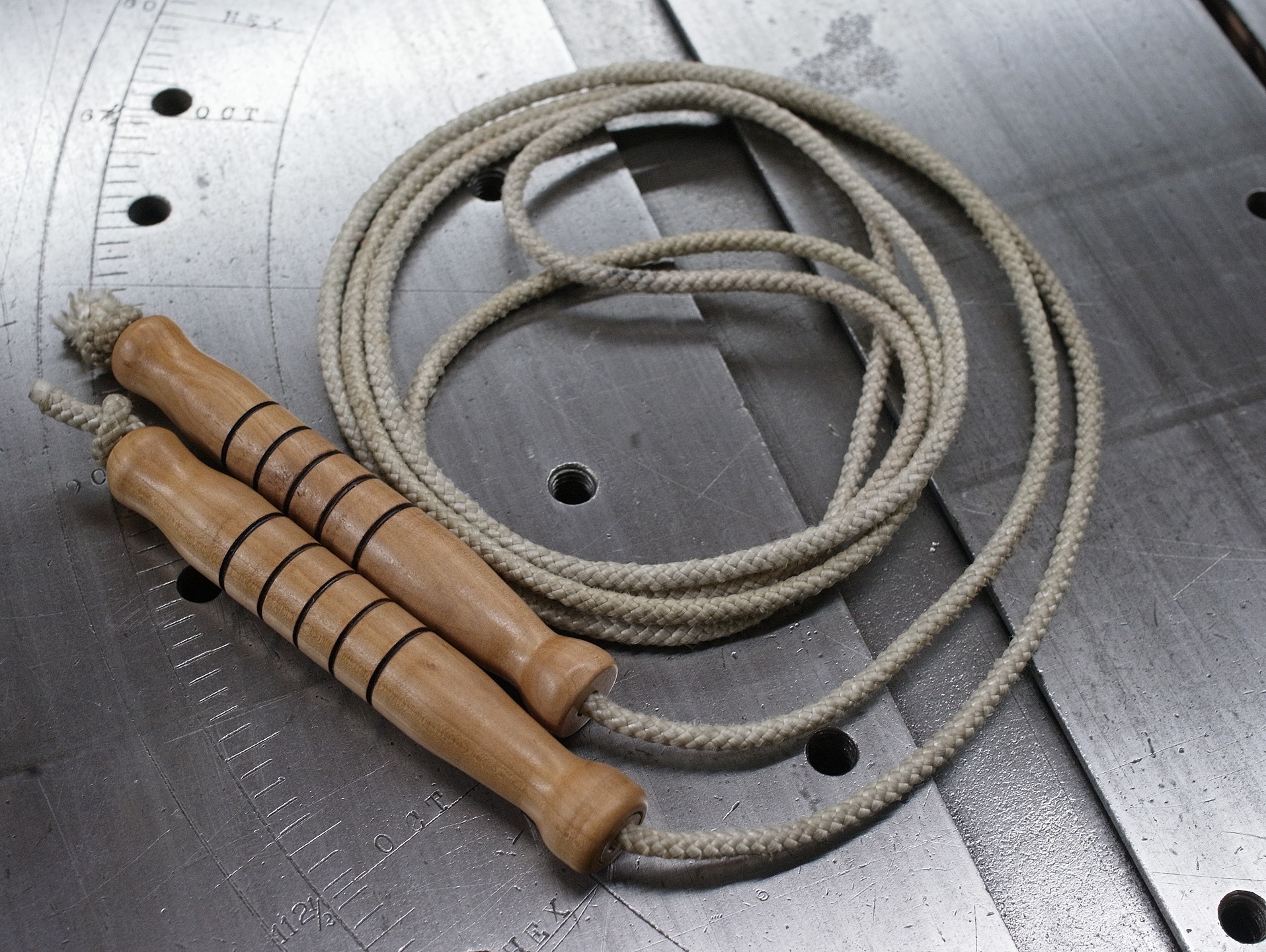 Jumping Rope with Pearwood Handles
After being disappointed in the cheap plastic jumping rope that my nephew received for christmas, I promised his dad to make a nice classic wooden one for the little guy.
Pearwood was used again, since I have plenty of it at the moment.
The handles were turned on the shopsmith, the black accents are burned in with a steel string. Shellac was, as always, my choice of finish.
The trickiest part was certainly to drill a perfectly straight hole through each handle. Once that's done however, it's just about sizing the rope and... jumping!