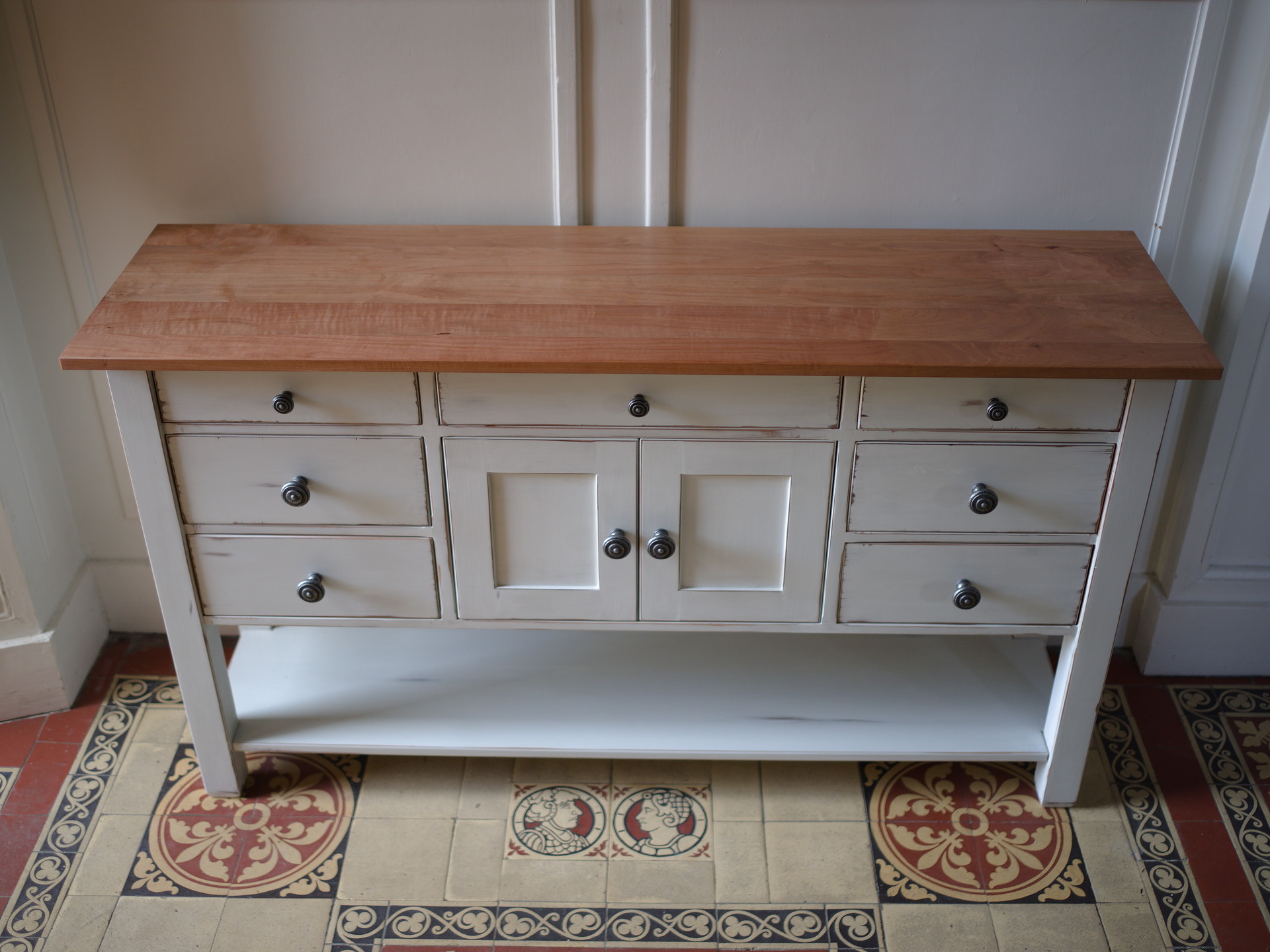 Sofia's Entry Table
"Exactly as I had pictured it" my wife said when this project was finished—which is probably the best compliment one can expect :)
This entry table was made to my wife's exact measurements and specifications. Built entirely in pearwood, and painted with milk paint by my wife.
I had bought this milk paint a few months ago out of interest, and since Sofia had a distressed-paint look for the entry table in mind, this was the perfect chance to have her test it...
It turned out much nicer than I had expected. The paint requires at least two layers, but is very easy to use since it is perfectly sandable between layers. And the distressed look, created by carefully sanding some edges, adding a few scuff marks etc., was fun to achieve, at least that's what the wife reported...
Built with love and built to last.